Welcome to Eaton Country Club

The mission of the Eaton Country Club is to provide, at a reasonable cost to its members an enjoyable golfing experience on a well-maintained course, quality dining, and opportunity for social exchange and a professional staff.
The Eaton Country Club has been a place where families, athletes, retirees and professionals have come to enjoy Northern Colorado at its' finest. With panoramic views of the plains and Rocky Mountains, Eaton Country Club sits in the midst of picturesque Colorado. Come and join the Eaton Country Club and enjoy a little piece of golf history…plus a whole lot more.
Stay up to date. Join our E-Club.
Contact
Main Number: (970) 454-2106
Golf Shop: (970) 454-2587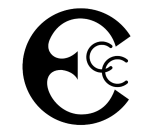 Location
37661 Co Rd 39,
Eaton, CO 80615