The mission of the Eaton Country Club is to provide, at a reasonable cost to its members an enjoyable golfing experience on a well-maintained course, quality dining, and opportunity for social exchange and a professional staff.
The Eaton Country Club has been a place where families, athletes, retirees and professionals have come to enjoy Northern Colorado at its' finest. With panoramic views of the plains and Rocky Mountains, Eaton Country Club sits in the midst of picturesque Colorado. Come and join the Eaton Country Club and enjoy a little piece of golf history…plus a whole lot more.
Teeing Off: The Golf Course
Our members enjoy access to a private club and experience firsthand the pristine conditions, secluded environment and the peaceful setting that Eaton Country Club provides. Meticulously cared for, Eaton Country Club is a full-service facility that offers an 18-hole, 6788-yard, par 71 golf course complete with a practice range and sand areas. Our PGA Professional and his staff are on hand to assist you with your golf game and/or provide you with the latest in golf equipment and apparel. The club was built for our members and offers an extraordinary golf experience you will want to play again and again.
The Approach: Club Amenities
While you may join the club for great golf, you'll love the club for so much more. Eaton Country Club seamlessly weaves the charm of the country and rustic elegance of a bygone time together in a warm, inviting environment. Cocktails on the veranda, dinner in the dining room or a friendly drink in the bar all mean you've discovered membership at Eaton Country Club.
Our restaurant, McCarty's, provides a wide variety of menu selections, daily specials and themed dinners. The clubhouse is also available for private events, such as wedding receptions, anniversaries, graduations, reunions, showers, family gatherings, socials, meetings and golf tournaments.
Tapping In: Member Services & Club Events
When you visit Eaton Country Club, be prepared for friendly service, courteous assistance and a camaraderie that only a club can provide. Members have a whole calendar packed full of club events like Club Tournaments, Junior Golf, Men's & Women's Association Events, Friday Night Couples League, Friday Night Barbeques, and elegant 2-4-1 dinners on Wednesday Nights.
Let us invite you and your family to make friends, create memories, network your business and enjoy the game you love at Eaton Country Club.
Contact
Main Number: (970) 454-2106
Golf Shop: (970) 454-2587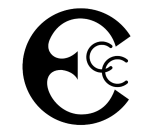 Location
37661 Co Rd 39,
Eaton, CO 80615