A Club Rich in Tradition
A heritage to take pride in, the Eaton Country Club was built on community and personal pride. Founded in 1923, the Club has evolved first from a dry land farm to a sand green course, and then from a nine hole grass green course to finally the superior 18-hole facility it is today.
On April 4, 1923, during a meeting held at Eaton Bank, a handful of hearty souls decided to build a golf course and the Eaton Golf Club was born. A 68-acre dryland farm belonging to Albert Eaton was purchased for $3500 and construction began immediately. Mr. Vic Ellis took the reins as the first President of the Club.
The original golf course was located across County Road 39 from our present location. The initial step involved forming a special committee to first exterminate the prairie dogs, and then the 9-hole sand green was under way. Theodore Moody of Greeley along with Dr. Larry Broomfield of Denver, one of the state's finest early vintage Golfers, serving as a consultant, designed the original course. Membership was limited to 55 members and members donated labor. Mules were used to build the greens and the sand was hauled by horse pulled carriages. By 1925, membership grew to 80 members and a $400 budget was granted for maintenance.
In 1932, the Club went "modern" when they appropriated $175 for the purchase of a tractor, mower, roller, and the hiring of the first Grounds Keeper.
Despite the onset of the depression when membership shrunk to as low as 10 long suffering souls, the Eaton Golf Club continued to fight for its place in the Colorado Golf Community. In 1947, the Eaton Golf Club merged with the Eaton Gun Club to form the Eaton Country Club. A building belonging to the Eaton Gun Club was allocated as a clubhouse. At that time greens fees were 25¢ for 9 holes and 50¢ for a full day of golf.
In 1964, $600 was appropriated to build a course that had grass greens. In 1966, the membership voted to obtain financing for the construction of the first nine holes and a modern clubhouse. In 1978, the course opened the second nine holes to make the 18-hole championship course. The 6,440-yard course, par 71, prides itself in its superb conditions. Each year since 1978 there has been additions and improvements to make our course better.
We have come a long way since 1923. Not only have we moved locations but also we have one of Colorado's finest Golf Courses. The history in the Club is embedded in the memories and hearts of the community members. Each member holds a special place within the boundaries of the Club, built with the blood, sweat, and tears of the original members.
Contact
Main Number: (970) 454-2106
Golf Shop: (970) 454-2587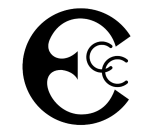 Location
37661 Co Rd 39,
Eaton, CO 80615