Whether you are sitting in our casual lounge, formal dining room or on our fun patio you will have 180 degree views of a beautiful backdrop, complete with an amazing golf course, luscious full trees, beautiful mountains and stunning sunsets. McCarty's at the Eaton Country Club is here to serve you!

Clubhouse Policies
To give the members a maximum of pleasure and service, these clubhouse rules were prepared and approved by your Board of Directors after careful study and consideration. We urge you to read them and to cooperate by adhering to them for the good of all members of the Club.
Attire:  Basic attire in the dining room and lounge.
Bar Service: Bar service hours in the clubhouse vary throughout the year. Consult the current issue of the newsletter. Evening bar service in the clubhouse beyond midnight to 2:00am will be provided when there are five (5) or more members present.
Charges: Food, beverage and tips must be signed by a member for each purchase. The Club operates on a charge/cash basis. Your membership number and signature must appear on all tickets.
Clubhouse Hours: Generally speaking, the Office is open from 8am to 4pm Monday through Friday; Golf shop is open Monday – 12pm-6pm and Tuesday – Sunday 8am to 6pm; McCarty's is open at 9am Monday – Friday and 8am Saturday and Sunday.  
Food & Beverage Allowance: Members are not required to spend a food and beverage minimum.
Food & Liquor: Members are not permitted to bring food or beverage onto the Club premises at any time.
Professional/Club Care Services: Golf club storage may be arranged with the Golf Shop. Golf clubs may not be stored in members' lockers.
Lockers: Arrangements for lockers should be made with the office or golf shop.
Minors: Alcoholic beverages will not be served to anyone under the age of 21.
Pets: Dogs, cats or other pets are not allowed in the Clubhouse or on the Club grounds at any time with the exception of Service Animals.
Reservations: Calling for reservations to the Restaurant in advance for dining is greatly appreciated and affords the opportunity to provide better service to members and their guests. Planning your own menu in advance for groups of fifteen (15) or more is an added assurance of good service at the Restaurant. Certain Club events, as noted in the current issue of the newsletter, require reservations.
Rule Infractions: An infraction of the House Rules or Bylaws of the Club, other misconduct or failure to pay indebtedness, shall subject the member and/or any member of the member's family to reprimand, suspension and/or forfeiture of the privileges of membership in accordance with the Bylaws.
Contact
Main Number: (970) 454-2106
Golf Shop: (970) 454-2587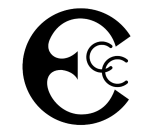 Location
37661 Co Rd 39,
Eaton, CO 80615